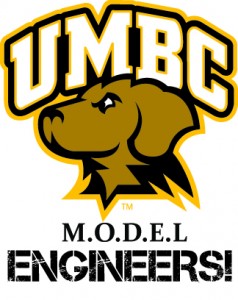 Are you a mechanical engineering undergraduate freshman/sophomore student looking for some guidance on courses, extracurricular activities, or campus life in general? Maybe you are a Junior/Senior and would be interested in gaining experience as a mentor and imparting your wisdom to the next generation of UMBC mechanical engineers. 
Making Outstanding and Dedicated Engineering Leaders (aka. MODEL ME) is a group dedicated to supporting students throughout their academic careers in the undergraduate mechanical engineering program.
The primary goal of the M.O.D.E.L M.E. peer mentoring program is to support the personal and academic development and achievement of undergraduate students in the Mechanical Engineering program.
How it works:
Freshman, Sophomore, Junior, or Senior students in mechanical engineering are partnered with upperclassmen or graduate student peer mentors in mechanical engineering. This model provides students with the opportunity to help their peers create stronger connections to the university community and its resources as well as have increasingly positive experiences inside
and outside of the classroom.
What are the benefits?
Peer Mentees (Eligible: Freshman, Sophomore, Junior, Senior)
Mentees benefit both personally and professionally from the insight and guidance of their more experienced Mentors. Benefits for everyone also include belonging to a fun and dynamic group that celebrates their successes and helps them triumph over their challenges!
To apply to be a Mechanical Mentee Click below:
Peer Mentors (Eligible: Junior and Senior)
Mentoring can be a rewarding experience for you, both personally and professionally. You can improve your leadership and communication skills, learn new perspectives and ways of thinking, advance your career, and gain a great sense of personal satisfaction.
Mentoring is not only a vital skill, but a life long commitment that industry deems valuable.
To apply to be a Mechanical Mentor Click Below:
Participants also engage with each other during one-to-one and small group gatherings and social events. To stay in touch, we expect Mentors and Mentees to take advantage of several communication tools – connecting with each other via phone, e-mail, Facebook, instant messaging, and text messaging.